Welcome to the 7th Annual Winter Solstice Music Concert.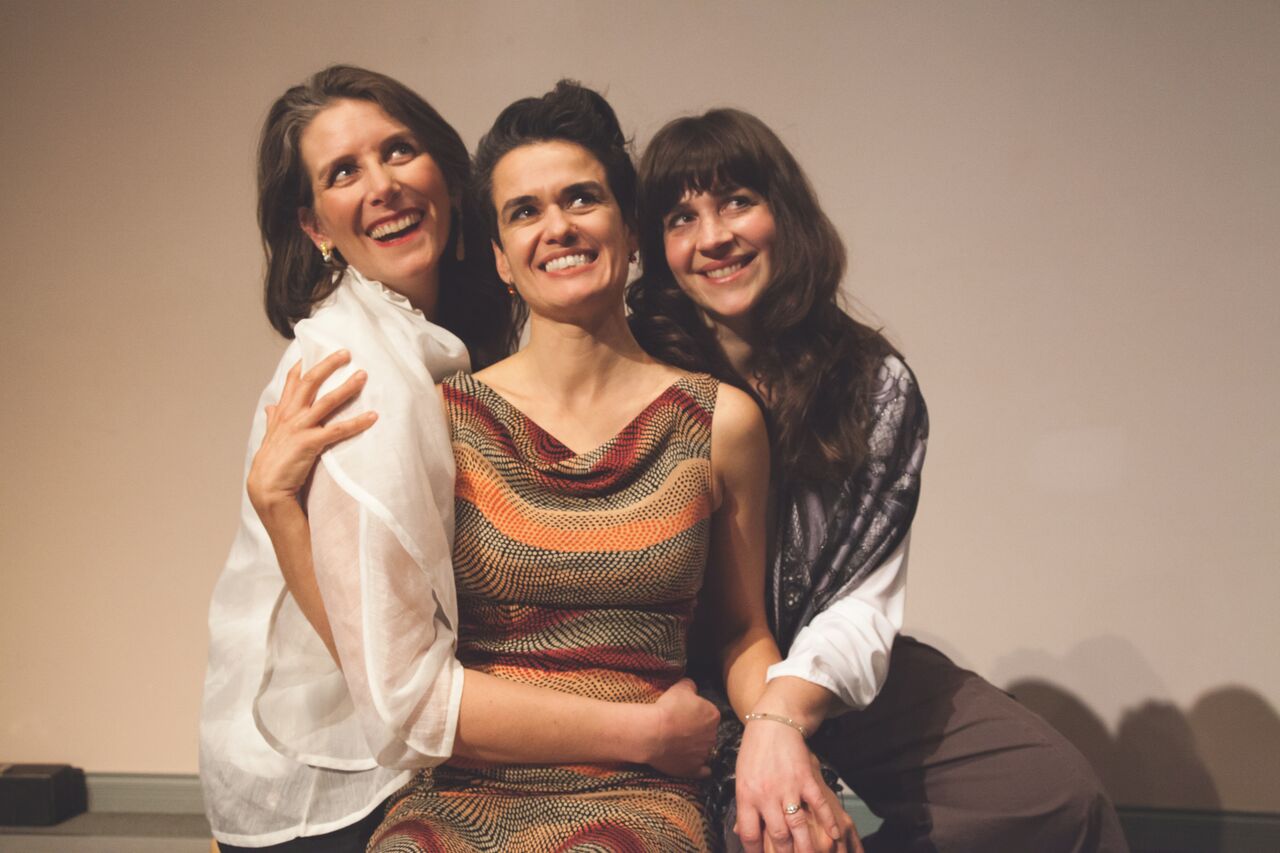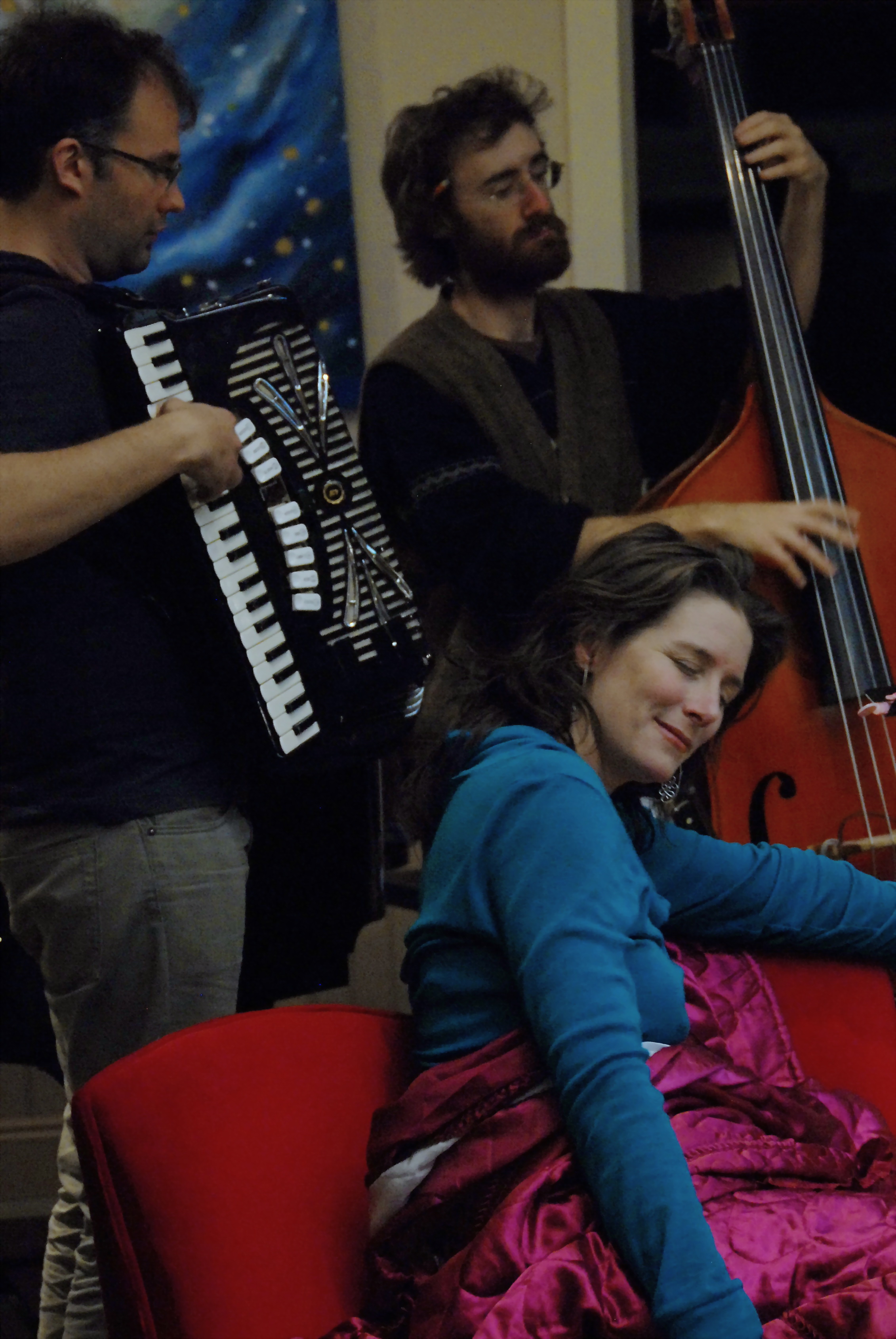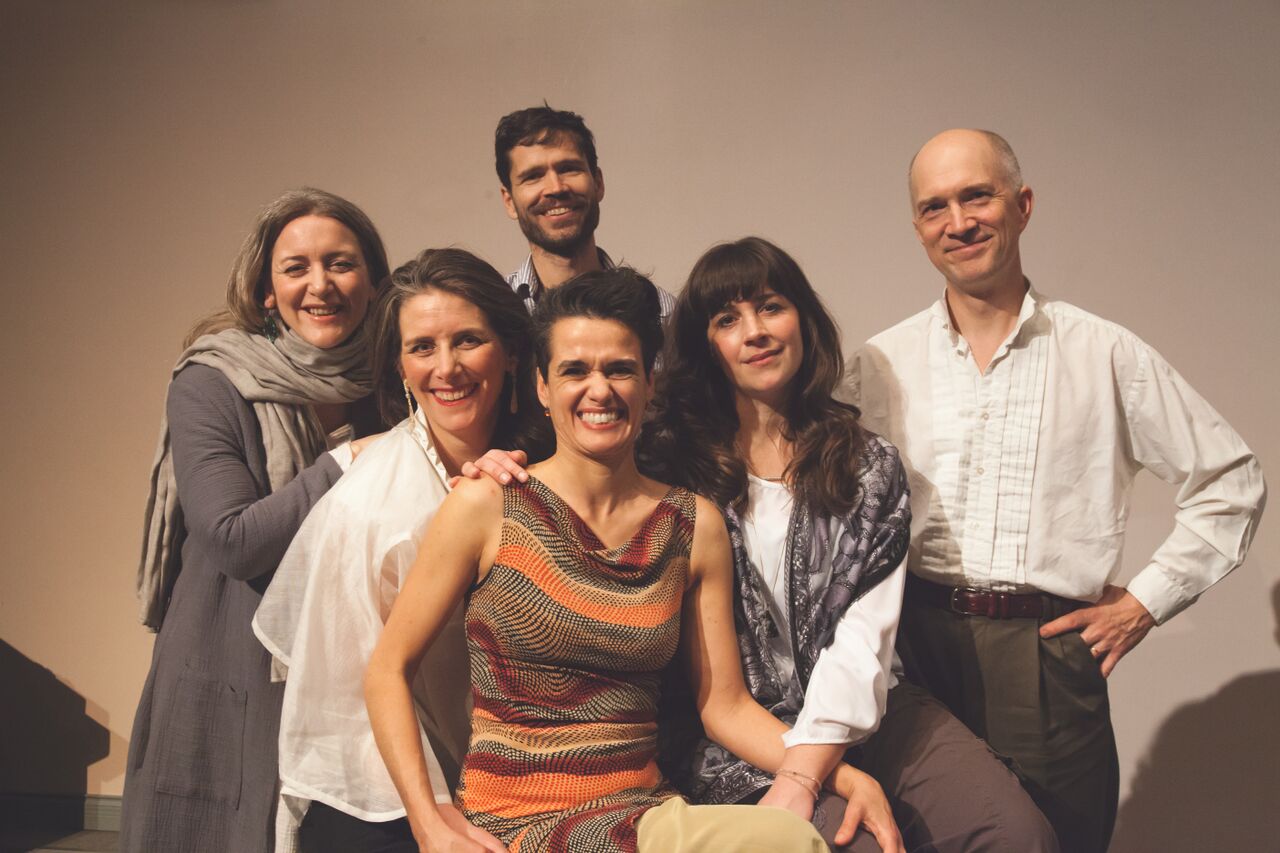 SOLD OUT EVERY YEAR! GET YOUR TICKETS SOON
Cari Burdett, Artistic Director, vocals
Adrian Dolan, Musical Director, piano, accordion, mandola, violin
Nick Mintenko, Bass and Vocals
December 21, 2017 2 Shows
MILL BAY
Sylvan United Church
985 Shawnigan Lake-Mill Bay Rd, Mill Bay
3:00PM Tickets: $15 Advance | $20 at the door (shorter show for young families)
7:00PM Tickets: $20 Advance | $25 at the door
Available at Ten Old Books and Eventbrite
December 22nd, 2017
SOOKE
Sooke Harbour House
1528 Whiffen Spit Road, Sooke
Co - Sponsorship with Sooke Philharmonic and Sooke Harbour House Music Series
Contact Sooke Harbour House for the Ultimate Dinning, Show and Stay package.
Tickets on Eventbrite and at Sooke Harbour House $25
December 23, 2017
VICTORIA
Oak Bay United Church
1355 Mitchell St, Oak Bay
2:00PM, Doors open at 1:30PM
Tickets: $20 Advance | $25 at the door
Available at Ivy's Bookstore and Eventbrite
We hope you, your family and friends will be able join us
Chanteuse Canadienne, Cari Burdett, winner of the Vancouver Island Vocalist of the Year 2016, presents her sell-out Winter Solstice Music Concert for the 7th year running…
Would you believe it's just about that time of year again for our Winter Solstice Concert! Burdett, along with acclaimed Fado singer Sara Marreiros and musical friends return this year to present the 7th Annual Winter Solstice Concert.
This wonderful Cowichan Valley tradition weaves acoustic music together with song and dance! And, this year we have chosen the theme 'Weaving the Light' bringing in light and joy to these dark days. Our 7th annual concert will take place at Sylvan United Church (Mill Bay), Sooke Harbour House (Sooke) and Oak Bay (Victoria) December 21 thru 23rd.
"Every year we offer an array of different songs and 2017 will not disappoint! " explains Burdett . Music is gleaned from around the world and mixed with touch of theater, a dash of dance and a pinch of improvisation. Weaving in something new for ALL to enjoy is winter pop classics from award winning performer 'Sting'. Enjoy `Hounds of Winter` and `Snow it Melts`` - Sting; `Song for a Winter Night` - Gordon Lightfoot; `River` - Joni Mitchell; a popular French Canadian fiddle tune, Folk Songs, just to mention a taste of this concerts winter music.
We are very excited at the talent we have to share this year. Come and meet award winning youth QuiN Etherridge-Pedden (violin), international awarded Adrian Dolan (piano, accordion, and guitar), Nick Mintenko (bass, vocals), Adam Dobres (guitarist) joining vocalists Sara Marreiros and Cari Burdett. For true visual pleasure Marisa Jackson, dancer adds movement to complete an extraordinarily sensory experience.
In addition, Lila Community Choir will also perform at Mill Bay and Oak Bay (Victoria) concerts.
To celebrate the turning wheel of the year and the return of the light, the band will invite the audience to join them in creating a one-of-a-kind, improvised soundscape, as well as an exuberant close to the evening with a hand-clapping-sing-along of `This little Light of Mine`. This concert will be amazing!
A big thank you to our 2017 Sponsors!
Check out these outstanding local businesses in the Cowichan Valley that support the arts and community.
CARDINO SHOES WARMLAND DENTAL
TRUE GRAIN BREADS RESTHOUSE
WESTHOLM Tea Farm VALLEY VOICE
Alinea Legal Coaching Volume One Books
Dinter's Nursery Ten Old Books
Ivy's Book Store Duncan Garage& Bakery
Portals - CVAC Support CBC Radio
JUICE FM SHAW TV
Community Farm Store Lila Music Centre